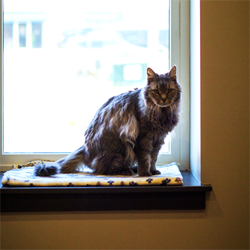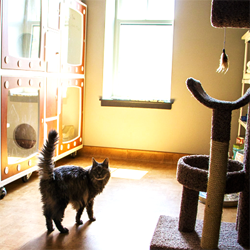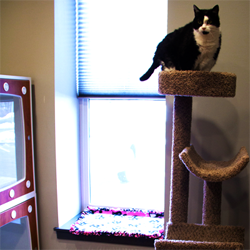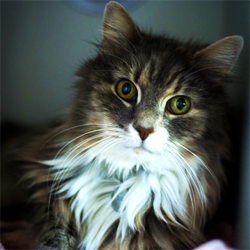 Cat boarding at our Supurrb Cat Condos
Check out our new cat boarding facility, featuring homey, individually-vented condos. Your feline friend will have a private area to use its litterbox and an area to rest and play.  Your pam-purred pet's stay with us includes a minimum of 1 hour of free access to the entire suite area each day which offers a number of areas to play, perch, and a window to look out of onto Manheim Pike.
Throughout the day, your cat will be visited by several team members for periods of individual play and personalized pam-purring.
Maid service is offered a minimum of twice daily.
We supply all food & water bowls, litter, and bedding
We require proof of Rabies & FVRCP Vaccination before your cat's stay.
Call us today to schedule your free tour of our facility!
COST:
$20 per cat per night
CHECK-IN/CHECK-OUT:
During regular business hours; no Sunday check-in/check-out times
ON THE MENU:
We feed Science Diet Healthy Advantage. If your cat requires a special diet, feel free to bring it
TREATMENTS:
Medicine Administration: $2/administration
Injection Fee: $8/administration
ADD-ONS:
$2 cat nip toy; canned Fancy Feast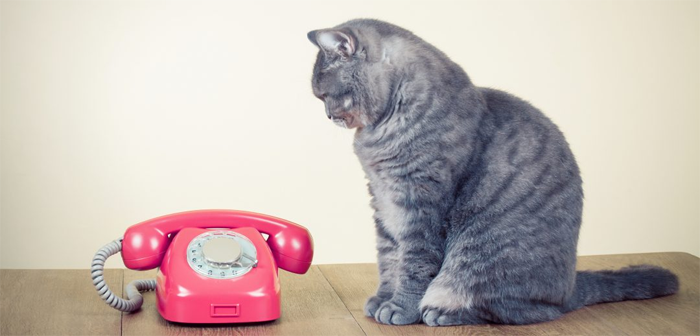 How Can We Help You Today?