Our Team
We all love our own animals like family and we feel it is a privilege that you let us heal and treat your precious family members. Feel free to get to know the team better by reading a little bit about each of us
To provide exceptional support for the needs of others, all team members go through continuing education to grow and excel. Over the years, we have created an environment of sharing where team members are encouraged to bring new ideas forward and improve their individual strengths. The team grows stronger as each of us thrive individually. One person's triumph is everyone's triumph. In creating this environment, we have created an exceptional team.

Jeffrey S Steed, D.V.M.
Jeff joined the staff in August 1998 and shortly after purchased the shares of Drs. Herr & Thomson to become the managing partner. He is a 1994 graduate of the Ohio State University College of Veterinary Medicine. He is very involved with First United Methodist Church in downtown Lancaster. An avid Ohio State football fan, he lives in Leola with his wife Kathy and their children Jarod and Sophia. His home is also shared with two cats named Manhatten (fondly known as Mannie) and Brutus, an English Lab named Gibson, and two French Bulldogs named Mabel and Archie.

Beth L. Nelms, V.M.D.
Beth joined the Manheim Pike Veterinary team in June of 2012 as a Veterinarian. Beth is originally from Lititz. She shares her home with 2 cats, Ada May and Olive, and 2 pugs named Ellie and Rosie. Beth graduated from Cornell University with a B.S.in Animal Science, Drexel University College of Medicine with a Masters in Laboratory Animal Science and the University of Pennsylvania with a doctorate in veterinary medicine.  In her spare time, Beth enjoys swimming, miniature golf, shopping, reading, traveling and going to museums. Beth loves working with people and animals and feels that veterinary medicine is the best avenue to bring the two together.

Jon-Paul Prudente, D.V.M
Jon-Paul joined Manheim Pike Veterinary Hospital in July 2016.  Jon-Paul graduated from University of Michigan with a BS in Biology, Oakland University with a MS in Biology, and University of Guelph with a Doctorate of Veterinary Medicine.  He completed a Small Animal Rotating Internship at Bluepearl in Grand Rapids, MI working as an emergency doctor and learning from a variety of specialists to better prepare him for a family practice like MPVH.  He lives in Paradise, PA with his girlfriend and their Albino corn snake "Snow White".  In his spare time he enjoys camping, hiking, and playing board games.  Dr. Prudente is excited to be a part of the team here at MPVH and looks forward to meeting you. 

Donald M Herr, D.V.M
Dr. Herr built Manheim Pike Veterinary Hospital in 1964 with his wife Dr. Patricia L. Thomson, also a veterinarian. Dr. Thomson retired in December 2001 and Dr. Herr also went into semi retirement. He practices specialty dental procedures one day per week.

Jennifer A Morris, V.M.D
Jen joined Manheim Pike Veterinary Hospital in October 2014.  Dr. Morris, a graduate of the University of Pennsylvania School of Veterinary Medicine, is the mother of two boys and has five dogs, six cats, two bearded dragons, and is a die-hard Eagles fan. She has practiced in New Jersey and the Pittsburgh area for the last 14 years. Please stop in to meet Dr. Morris and introduce your pet.

Denise J Warner, Office Manager
Originally from Philadelphia, Denise joined our staff in 1987. Denise lives in Lititz with her husband George and two children, Emma and Cole, who are both now in college. In her spare time Denise enjoys spending time watching her son & daughter play soccer, traveling to warmer climates, reading, baking & cooking.  Denise and her family share their home with three cats Carly, Pep and Chesney.

Sarah Dohren, C.V.T.
Sarah joined Manheim Pike Veterinary Hospital in December 2004. Originally from Illinois, she lives with two cats, named Roush and Daryl, and an Irish wolfhound named Ri. In 2014, Ri was the #7 Wolfhound in the country in lure coursing. Besides agility, Sarah also enjoys reading, cooking, watching movies and sports. Growing up in the Chicago area, she is a fan of all Chicago sports teams (except the White Sox).  She also enjoys dancing and has taken Salsa and Swing dance lessons.  Sarah says her favorite part about her job is seeing the bond between humans, their pet and the veterinarian, especially when the pet is a puppy or kitten.  Puppy breath is also a bonus of this job!

MaryBeth Whittredge, C.V.T.
MaryBeth was born and raised in Rochester, New York. She attended and graduated from the State University of New York College of Technology at Delhi, in 1993. She relocated to Arizona in 1995.There she became a Certified Veterinary Technician in 1997. She then relocated with her husband to York, Pennsylvania in 2009 to be closer to family, after having 2 children. She lives in York with her family, five cats and a dog.

Sarah Gehman, C.V.T.
Sarah joined the Manheim Pike Veterinary team in August, 2011 as a Veterinary Technician. She Graduated from Lehigh Carbon and Northampton Community College Vet Tech program in 2011. Originally from Alabama, Sarah now lives in Akron. She shares her home with a dog named Theo.  In her spare time, Sarah enjoys photography, traveling to new countries, sports, snowboarding, college football (especially the Auburn Tigers), and volnteering with her church. Sarah is a great addition to our practice. She loves animals, meeting new people and their pets every day.

Karen Welch, C.V.T.
Karen joined the Manheim Pike Veterinary team in August, 2011 as a Veterinary Technician. Karen has always lived in Washington Boro, PA with her family. They share their home a German Shepherd, Okie. Karen was homeschooled and graduated from the LCC/NCC Vet Tech Program in 2011. In her spare time, Karen loves playing volleyball, card games, movies and outdoor adventures such as camping, hiking and canoeing. She also spends time serving as a youth group leader at her church. Karen loves animals and people and is happy to combine the two passions into one.  Karen just recently got married–congratulations!

Marie Rose
Marie, a Lancaster native, now lives in York County. Previously Marie worked at a veterinary hospital in York. Marie lives in a household of MEN. She and her husband Todd have three sons. She is a great lover of dogs, especially "little" ones. She has a chihuahua named Rosebud, a bichon named Molly and a "special needs" Cat name Wren.

Stacy Bates
Stacy joined the team at Manheim Pike in February 2010 as a Customer Service Representative. Originally from Manheim, she lives in Lititz with her husband, Steve and their teenage daughter, Madelynne (who is now in college).  They share their home with 3 dogs, Oliver, Luca, andGryffin, and multiple cats.  Before working at Manheim Pike, she was a licensed Hairstylist and Nail technician for almost 20 years.  She also ran a successful pet sitting business fulltime for 5 years and still does pet sitting on the side. In her little free time, Stacy enjoys reading and knitting. Stacy loves animals and thoroughly enjoys working with them and their "people".

Kim Roy
Kim joined our team in November 2007 as a Client Service Representative. She has two grown daughters, Kelley and Paula and one grandaughter. She loves her 2 cats Clawde and Violet along with her turtle, Turtie. She enjoys reading, movies and especially knitting. She loves working at Manheim Pike Veterinary Hospital because it combines her love of people and animals with her passion for service. She will go above and beyond to make you happy. Stop by and see Kim's smiling face.

Melana Cruz
Melana joined our team in September, 2013.  Melana studied elementary education at Millersville University, but later felt called to work with animals.  She keeps herself busy with a family of 4 pets (3 cats and 1 dog), 2 children, and a husband who likes to travel, read, and play games.  In her spare time, Melana enjoys writing short stories and is an amateur photographer.  She feels that being involved with client relations at MPVH is truly the best job she has ever experienced.

Adam Bailey, Veterinary Assistant
Adam joined the staff August of 2003. He attended Moravian College in 2000. Prior to working here, he worked at Stauffers of Kissel Hill, Bombergers and UPS. He enjoys reading, writing and architectural drawing. Adam works hard as a veterinary assistant, helping doctors with appointments, filling prescriptions and assisting with surgeries. Adam also does an excellent job of assisting Dr. Herr with his specialty dental cases.

Cherie Hoover, Veterinary Assistant
Cherie joined our team in August of 2006. She was born and raised in East Earl, PA. She married her high school sweetheart in May 2009 and now resides in Akron with him, a daughter, and a son. Cherie has completed a Veterinary Assistant course and has ambitions to become a Certified Veterinary Technician. She has two bouncy yellow labs, Buddy and Dixie and a kitten named Eleanore. Since family and friends know Cherie's kind heart towards animals, she has experience fostering a few litters of kittens. It gives her great pleasure to watch them grow strong and recover to find a new life. Cherie loves to watch bonds grow between animals and their caretakers. She also enjoys art, photography and everything and anything outdoors.

Katie Stehman, Veterinary Assistant
A native of Lancaster, Katie joined our team as a veterinary assistant in August 2004.  In 2010, Katie took on the role of Nurse Assistant Supervisor.  Katie enjoys working with all patients at MPVH, but especially enjoys the visits by ferrets and guinea pigs.  Katie enjoys spending time with her family, being outdoors and reading with her two young sons.

Brittany Stipe, Veterinary Assistant
Brittany joined the Manheim Pike Veterinary team in June 2010 as a Veterinary Assistant. Brittany originally went to Penn State University and received her Bachelors in Psychology and worked closely with children. However, she felt something was missing and decided her true calling was to work with animals. She is now in school working towards her degree to become a Veterinary Technician and hopes to combine her two degrees by focusing on animal behavior. Brittany and her husband welcomed a daughter in June 2012 and in July 2015. They also share their home with 2 cats named Mindy and Skye. In her spare time, Brittany enjoys camping, hiking, reading, horseback riding and spending time with her family.

Alyssa Funk, Veterinary Assistant
Alyssa joined our team in November, 2015.  She graduated from the veterinary technician program at YTI Career Institute in October 2015.   Alyssa took and unofficially passed the state boards to become a certified technician in April 2016.  She has lived in Lancaster county all her life and currently resides on her family's farm with various pets including a Himalayan cat, Cody, two Golden Retrievers, Dixie & Ryder, a mini horse, Maybelle, and a quarter horse, Jayda.  In her spare time, Alyssa loves to read, watch movies, ride horses, and do many outdoor activities.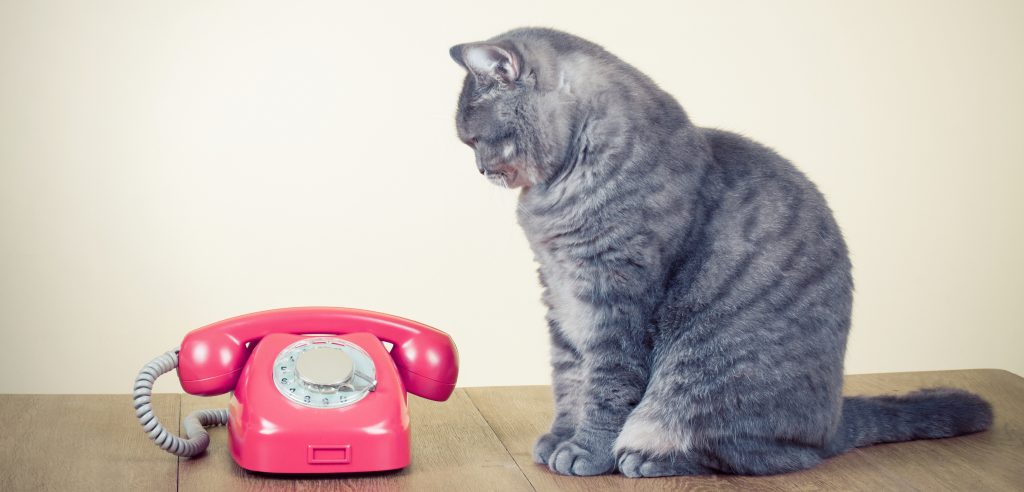 How Can We Help You Today?