Meet Our Thank You Rewards App!
Earn Rewards
Collect a "stamp" for every $100 you spend on a visit. Once you have collected 16 stamps, you will earn $100 to use on a future visit.
Keep Up-to-Date
Receive special offers and instant information about our practice. See vaccine due dates and scheduled appointments, request meds and new appointments.
Interact With Us
Upload pet selfies and information about each of your pets to help us get to know them even better!
Bonus Stamps
Get 1 bonus stamp for every friend that you refer that becomes a client of ours.
After downloading the app, be sure to "accept" it in the confirmation email that is sent you. Check out the Rules here!
How to Create Your Account
The first time you download the app (or update the app in the App Store to the new platform), you will need to create an account. To do this, select "Create An Account" on the Login page.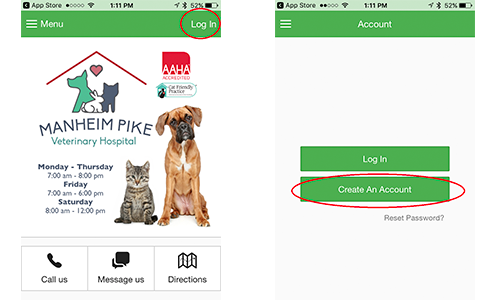 Open your email and click on the link to activate the data integration.
What if you don't see your pets in your app?
1. Try refreshing your app by closing and opening it again.
2. Make sure you clicked the link sent to your email. If you don't see the email, check your junk mail.
3. Make sure you spelled your email address correctly.
4. Make sure your vet has your email on file in their software.
5. Still not working? Contact us.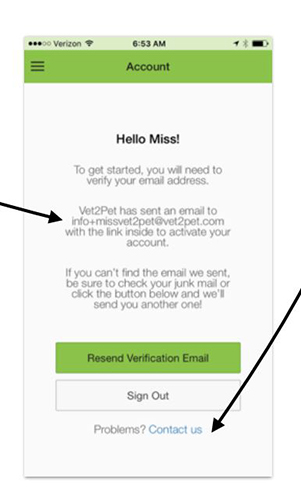 The Rules
Participation is optional
There is no expiration date on stamps
Reward cannot be used at visit redeemed
Stamps are non-retroactive
It is clients responsibility to request stamps
Invoice must be paid in full at time of service to qualify for a stamp
Stamps have no monetary value
Family members should use same app login for stamps to sync
We reserve the right to cancel our loyalty app at any time